Thailand for Travlers now

In case you have not heard Thailands beloved King, Bhumibol Adulyadej passed away October 13th.  The King was a man loved by his people.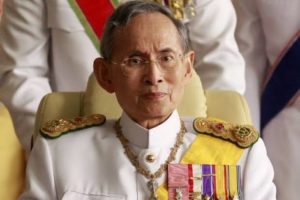 Although his health had been waning in recent years, his passing was a sad moment in Thailands history.  Beloved my virtually all Thai, the nation has embarked on a one year mourning period.  Much as been said as to what this entails.  Having been in Bangkok the last few days I can give you a firsthand account to what is and is not true.