I am a waterfall buff. Be it a few hundred feet and thousands of gallons a minute or a few feet and just a trickle. As loud as a roar or just babbling. There is something about the sights and sounds of waterfalls. Your eyes marvel at mother natures spigot, your ears hear the water and everything else just gets tuned out. Like a work of art, it is simply beautiful in many shapes and forms.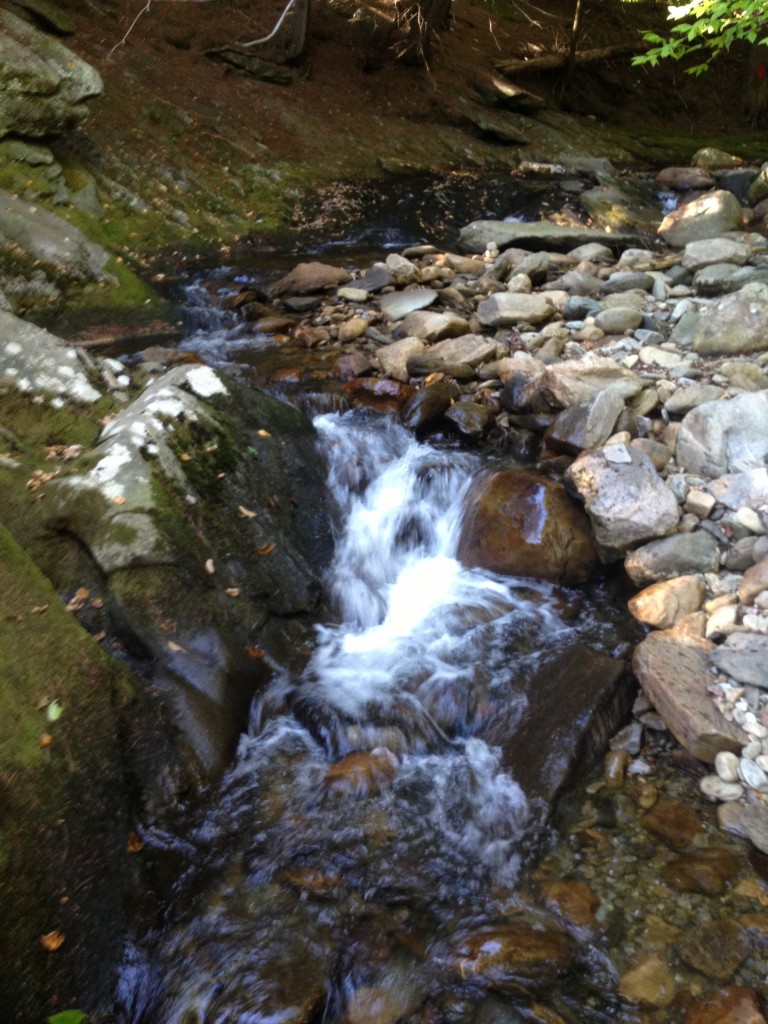 At the top of the falls
So when I knew I would be spending a couple days hiking up in Vermont, I quickly took to Google to get a waterfall scouting report. I found information on many, but as far southern Vermont goes, Hamilton Falls in Jamaica Park seemed to be a stand out. Finding it can be a bit of a challenge. If you punch in Hamilton Falls Vermont into Google Navigation it will get you very close. I'll let you follow you own GPS, but when your on W Windham Rd and your GPS tells you to go right onto Town Hwy 22, believe the hand painted sign nailed to the tree at the fork that says "No Falls, your GPS is wrong" and stay on W Windham.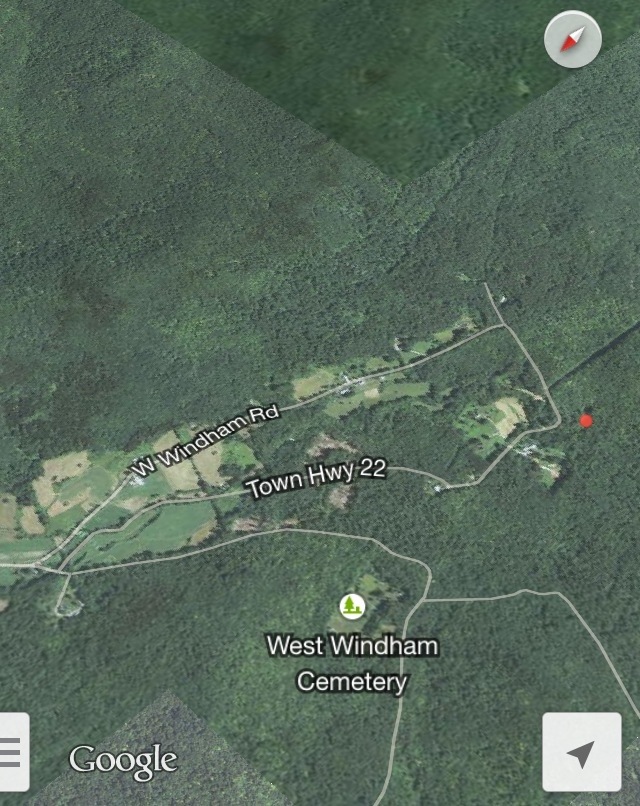 Follow W Windham for about a quarter mile until the road ends. Make a right hand turn and after a few hundred yards you will see a spot to pullover and park on the right hand side that is not only large enough to fit 2 or 3 cars. Walk across the road towards the woods and there is a slightly worn path. Follow that for about a 150 feet and you are there!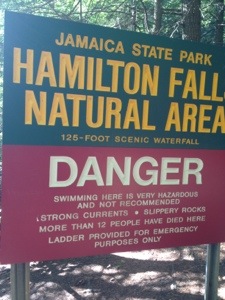 Heed this warning! The currents at the upper pool can be evil. If it's hot and you want to take a dip, walk down to the bottom of the falls to cool off.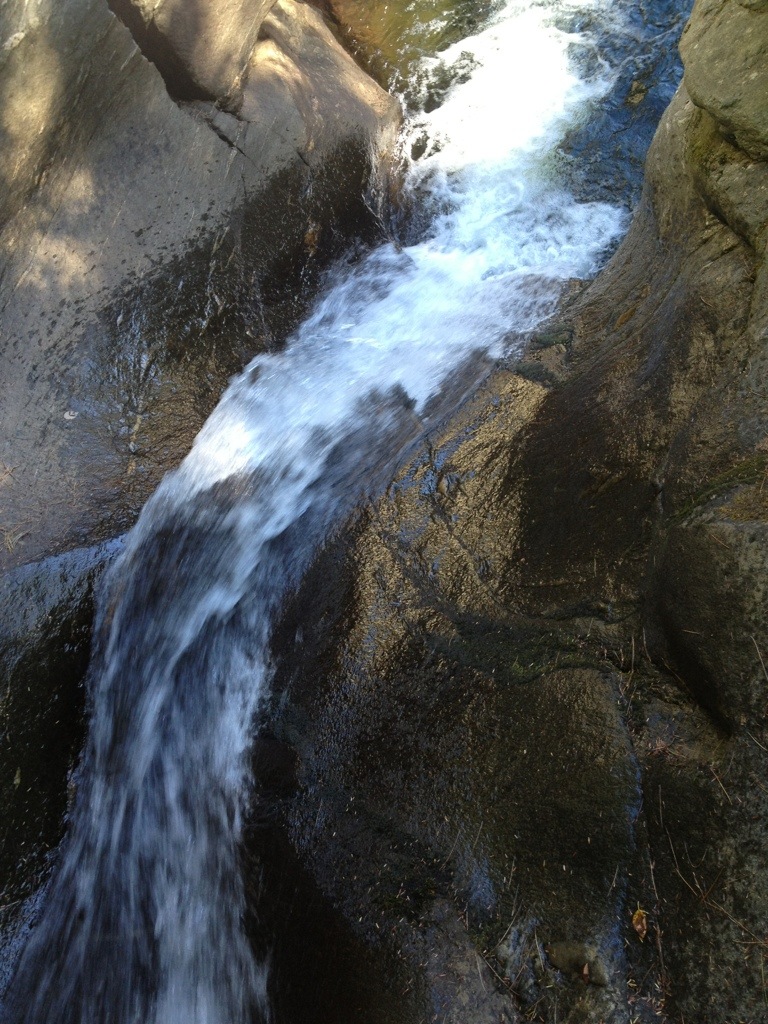 Here the falls begin to funnel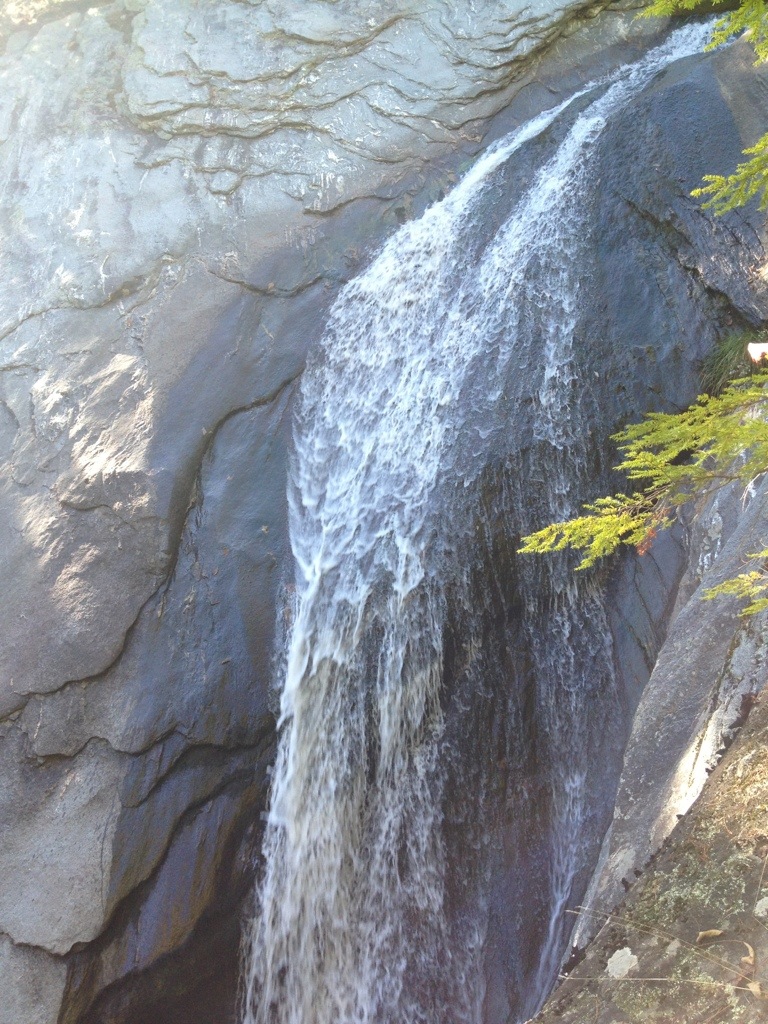 Picking up steam.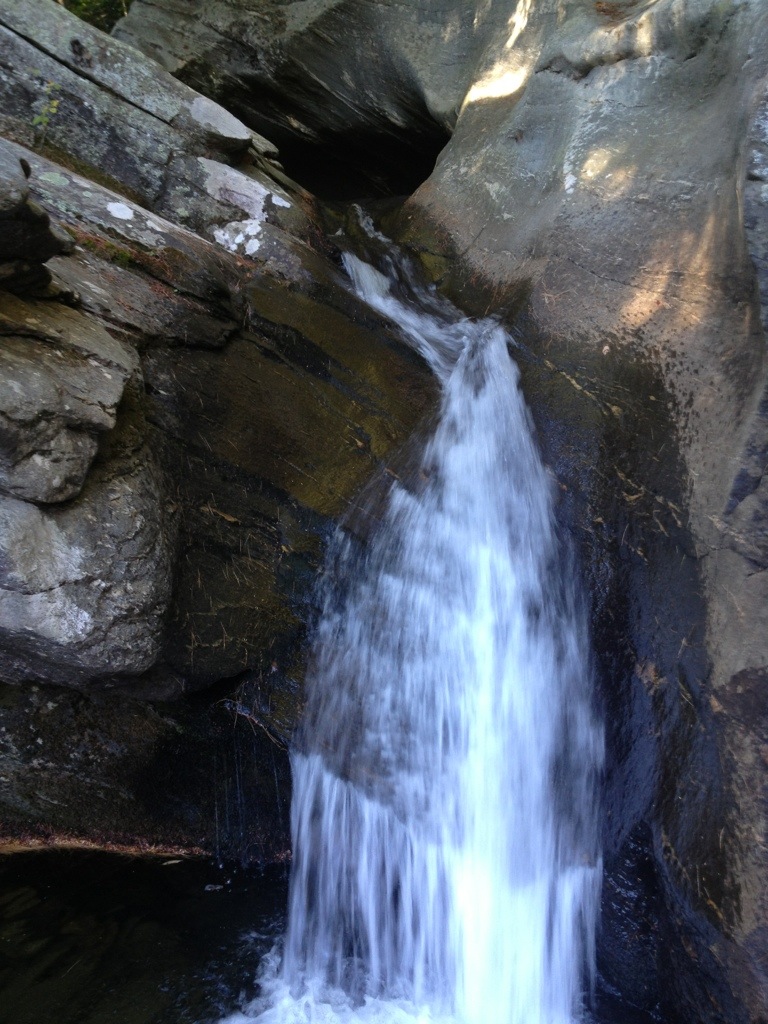 Smooth as a water slide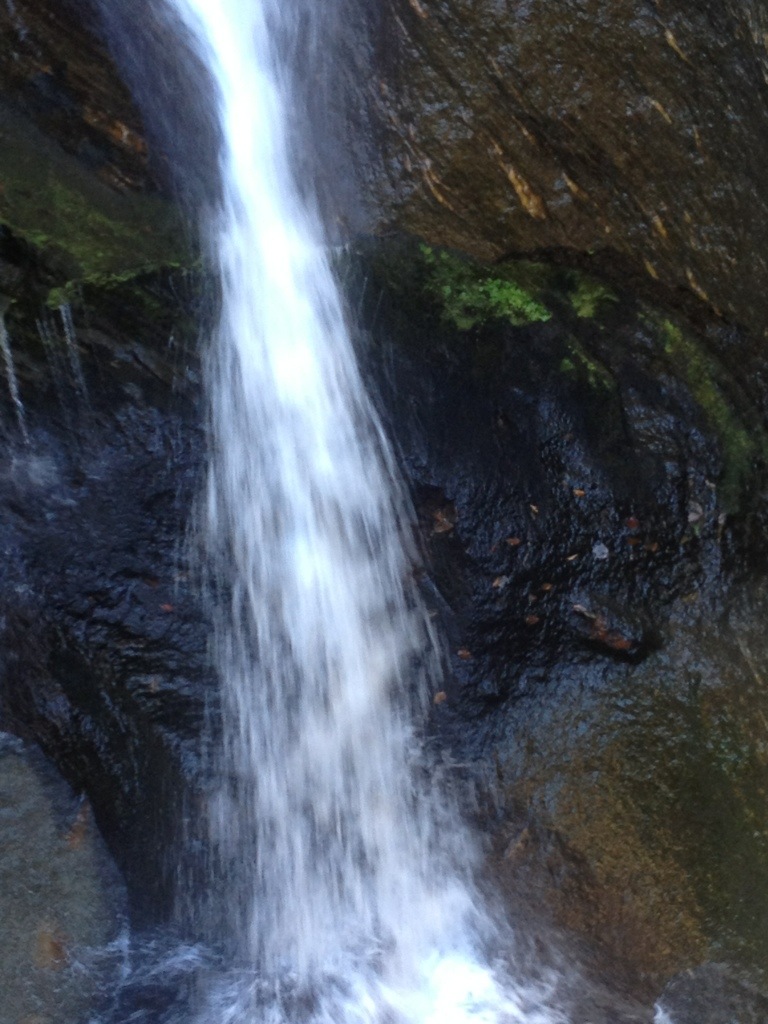 Full summer flow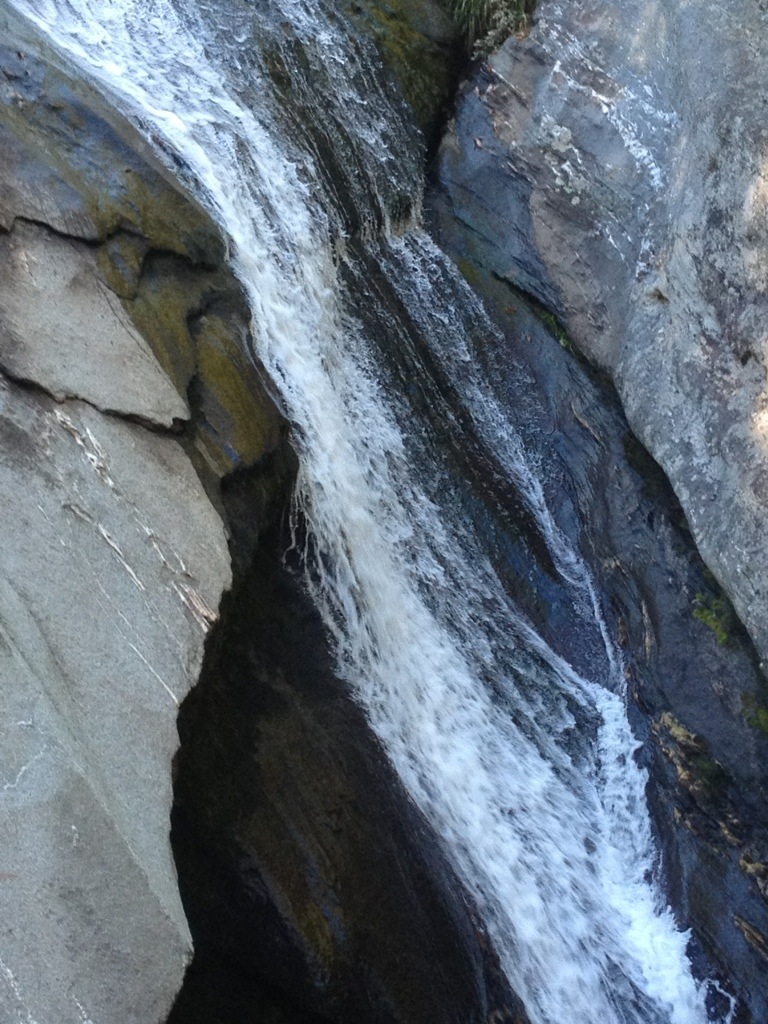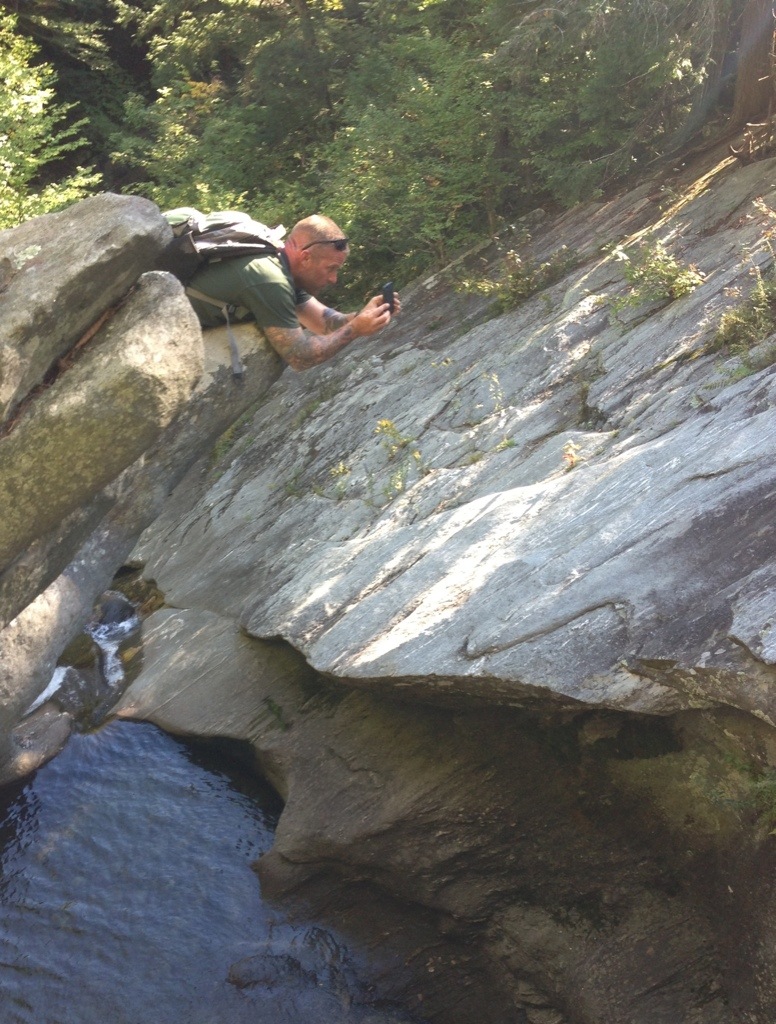 Trying to film the falls. A nice viewpoint