Next time you fly internationally you better bring your credit card to the airport and it better be the one you used to buy the ticket…


I have been traveling a lot these last few weeks and figure I would share this little bit of information so no one else would get caught up in this little debacle. I had booked a flight to Manila from New York with EVA Airlines back in August. It was now mid October and I was at JFK standing at the check in counter, I'd already checked in online, but passport must be shown. "Your credit card sir"? I handed my credit card to the agent. "We need the card you used to purchase the ticket". I explained that this was the card I'd used to purchase it. "Numbers do not match". I explained that back in September my bank had questionable attempts of my number and had my account so credit repair companies did an investigation and issued me a new card, with a new number.
To make a long story short this was not acceptable to them. I asked how I had flown with them back in February and not did not need to show my card. Turns out I had booked it through Google then and Google verifies my card. EVA does not verify online. So here I was with a ticket paid months ago, two confirmation emails and a receipt from EVA and my passport and they still weren't going to let me fly?!?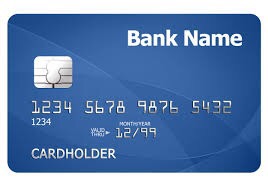 They asked me if I had a bank statement for the card. I couldn't understand this. What would have happened if someone else purchased it for me? After speaking with two managers (mind you the agents for EVA were incredibly nice and professional) it was explained that I could sign some waiver attesting to the card and that if my card was no good I would pay for it. This to made no sense to me since it was already paid months ago. Nevertheless it was going to get me on the flight so I could begin my journey. Before the waiver was pulled up I was able to go online with my phone and pull my card statement showing the purchase. This was enough for them to send me in my way.
Five days later I had the same issue with Thai Airways but my explanation of why I had a new number sufficed. Needless to say this was something I had never had to deal with before and I hoped to share this so nobody else faces this hassle.