Renting a motorbike in Kanchanaburi
If you've decided to venture up to beautiful Kanchanaburi in Thailand you will need some transportation once you've arrived.  You can take a tuk tuk to get around but if you are more adventurous you can rent a scooter cheaply and easily cruise around town.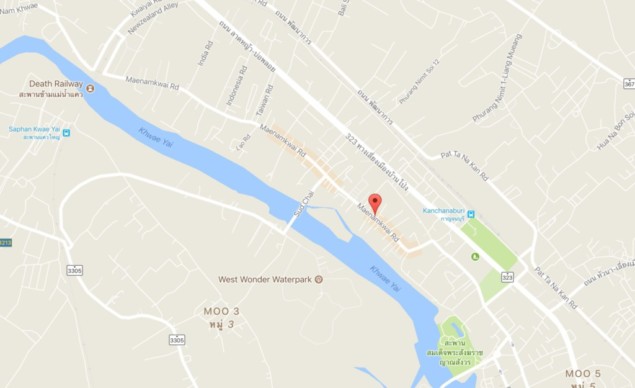 Once you've arrived in Kanchanaburi you will want to head to the main road, MaenamKwai.  This is the main area for visitors seeking food and beer.  Most of the places here renting motorbikes also serve double duty as a restaurant or hotel as well.  
Gib & Guy is thee place to rent a motorbike! They also are a small restaurant so don't get confused.  Why rent here?  First off they do not require you to leave your passport like most other places.  I simply left my drivers license.  I am not comfortable leaving my passport anywhere but a safe.
It only cost 200 Baht per day which will be paid up front.  Some quick minor paperwork, pick a helmet and you are on your way.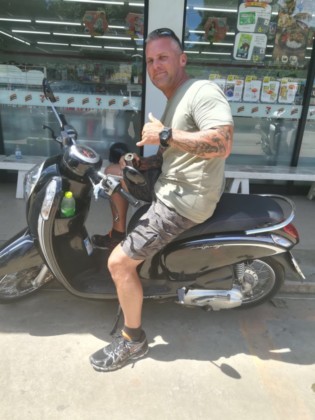 The guy who runs the place is very friendly and more than happy to help you.  This and not requiring to leave a passport puts this place top of the list in Kanchanaburi.
Something else that set this place apart.  After returning the motorbike and heading back to the train station I realized I left my daypack with my passport and wallet in the under seat compartment!  I called them up and knowing that I was trying to catch a train he had my bag in hand waiting for me! I had a lot of cash in there and not a penny missing.  
Friendly, helpful and honest!