Kandal Market
The Kandal Market
 is located in central Phnom Penh near the riverside and the Royal Palace.  Kandal, which translates to central is one of the open air markets not to be missed if you are in the capitol.  
You will find everything from clothes, jewelry and accessorizes but the main draw is the food.  You will see a wide array of fresh fruits, meats, fish and vegetables.  Vendors hawking their wares calling out to anyone passing by.  The majority of customers are locals doing their shopping but tourists are happily welcomed.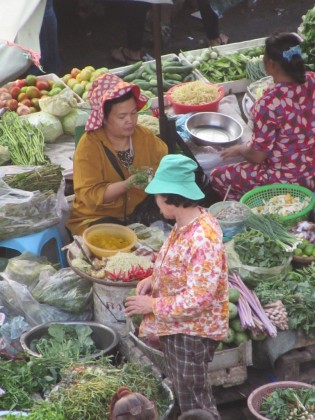 Despite having a "gritty" view from outskirts of the market itself, it is very safe and has a busy farmers market vibe to it.  It is open from early morning to late evening.  Keep an eye on your valuables as you would in any other city because it will be packed in the afternoon shoulder to shoulder.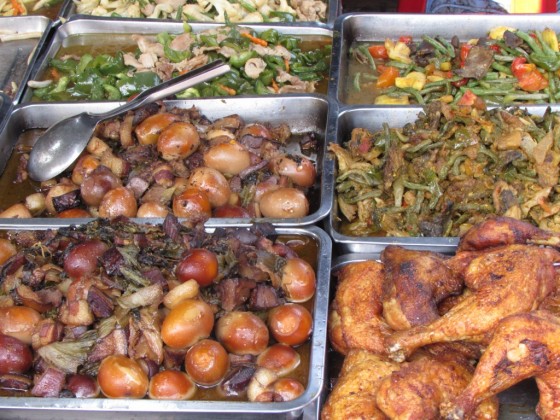 I ate lunch here several times, opting for the chicken and vegetables.  I am no foodie by any means but the food was delicious.  The chicken had some curry to it but not overpowering.   

Street food
 can always be a risk and best to eat during prime time to help ensure what you are getting is freshly cooked.  It's more adventurous and cost saving too.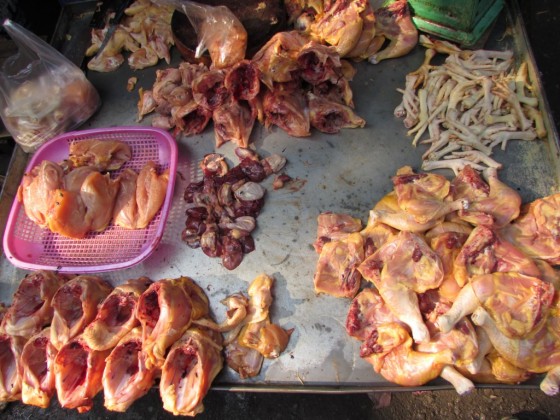 Needless to say since I was staying in a hotel and not doing any cooking I stayed away from the raw meats and only purchased cooked meats and fresh fruits.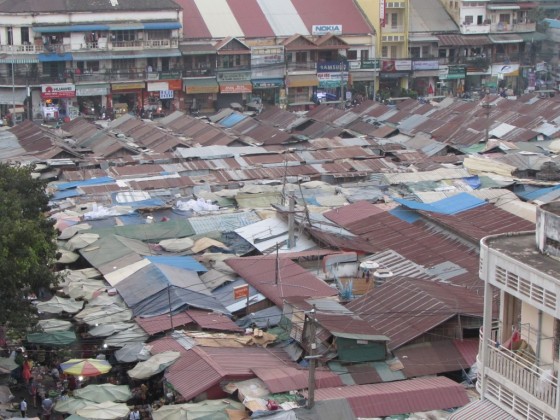 This view from above really captures just how vast yet condensed the Kandal Market
 is.  Much better to take a walk into the market and take in all the ado and let your senses run wild.