I am a huge fan of waterfalls big or small.  Any chance I am in an area where I can go check one out, I'm there.  I recently was spending some time in Southern Vermont prepping for an upcoming Spartan Race when a quick search for waterfalls nearby led me to Jelly Mill.

One of the best things about this small cascading waterfall is how quick it is to access. Although I'm sure many prefer the seclusion or the hike itself to some more off the beaten track falls.  Sometimes it's nice just to pull off the side of the road and take in some New England scenery.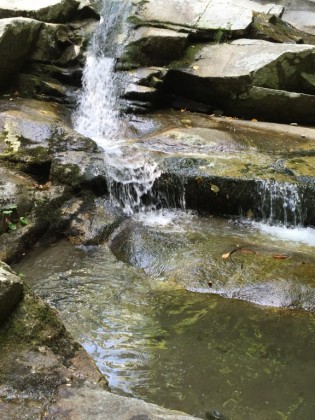 Although I visited the falls in the beginning of September when the flow is near it's lowest rate, it still offers the sights and sounds for a relaxing  respite from life's daily grind or just a break from a long road trip.  There are even a few swimming holes to cool off.  Just be mindful of slippery rocks and strong moving water even in summer.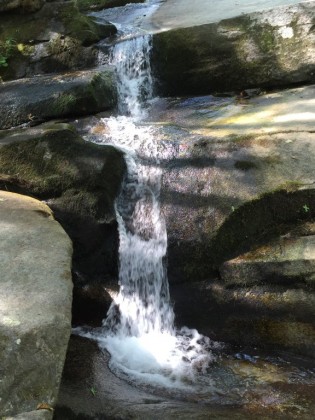 To get here from Brattleboro, take VT-30 North for about 5 miles.  On your left will be Stickney Brook Road.  As soon as you make the left, the falls are about 75 yards on your right.   There is a little extra room on the shoulder off the road to park your car safely.  If you come across the Circle K store you went to far on VT-30.