I'm not sure how long the term "selfie" has been around? We've probably all done our fair share of these self snapped pics of ourselves in some type of shape or form over the years. Be they alcohol induced or not…
It's been fun, but the "selfie stick
" has taken the childlike fun out of the selfie and turned it into narcissism on a new level. Yes, there is a website actually called "narcisstick" to cater to these stick toting folks. Here are 5 reasons you should pack a tripod on your next trip and leave the stick behind.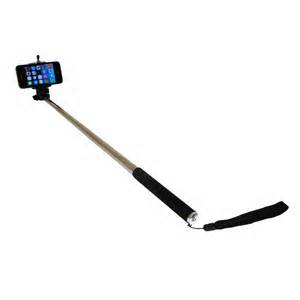 You look like a tool– As if taking a selfie wasn't awkward enough, you and your partner are now on the streets of New York attempting to extend a four foot pole across a busy sidewalk because you just had too post it to Facebook, now!
You're good looking but– There already are pictures of you on your Instagram, FB, Twitter etc. Get a good profile picture and leave it. The beautiful 400 year old church your posing in front of in some mid evil square in Europe looks better on its own.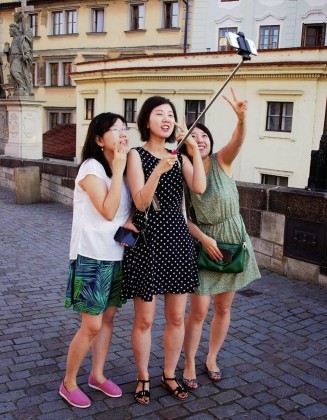 It screams tourist– Sometimes we go out of our way to blend in with the locals for various reasons. Nothing said tourist like zip off leg pants, fanny pack and a baseball hat. Top that look off with a selfie stick in hand to perfect the stereotypical tourist image.
Don't drop it– Breaking your iPhone screen is the worst and it's twice as bad when it happens on a trip thousands of miles from home. Odds are a lot higher that you'll end up breaking it by dropping it or by pissing off the wrong person when you hit them in the head with  your stick.
It's antisocial– If you really want a good picture with you and a friend, odds are good you'll find another traveler or local who are more than willing to take a picture for you. It can be a good way to chat up some strangers in a strange land and probably will look better than your selfie.