A state of emergency is being considered here in Bangkok by Thai authorities. Going into a second week of protests with no end foreseen in the near future. There has been near carnival like celebrations, to bombings and attempted assassinations. TAT or the Tourism Authority of Thailand is now telling tourists to avoid any protests but that all major Bangkok tourists destinations remain open. Although shopping malls located near some of the protests in the downtown area are closing up shop earlier than normal.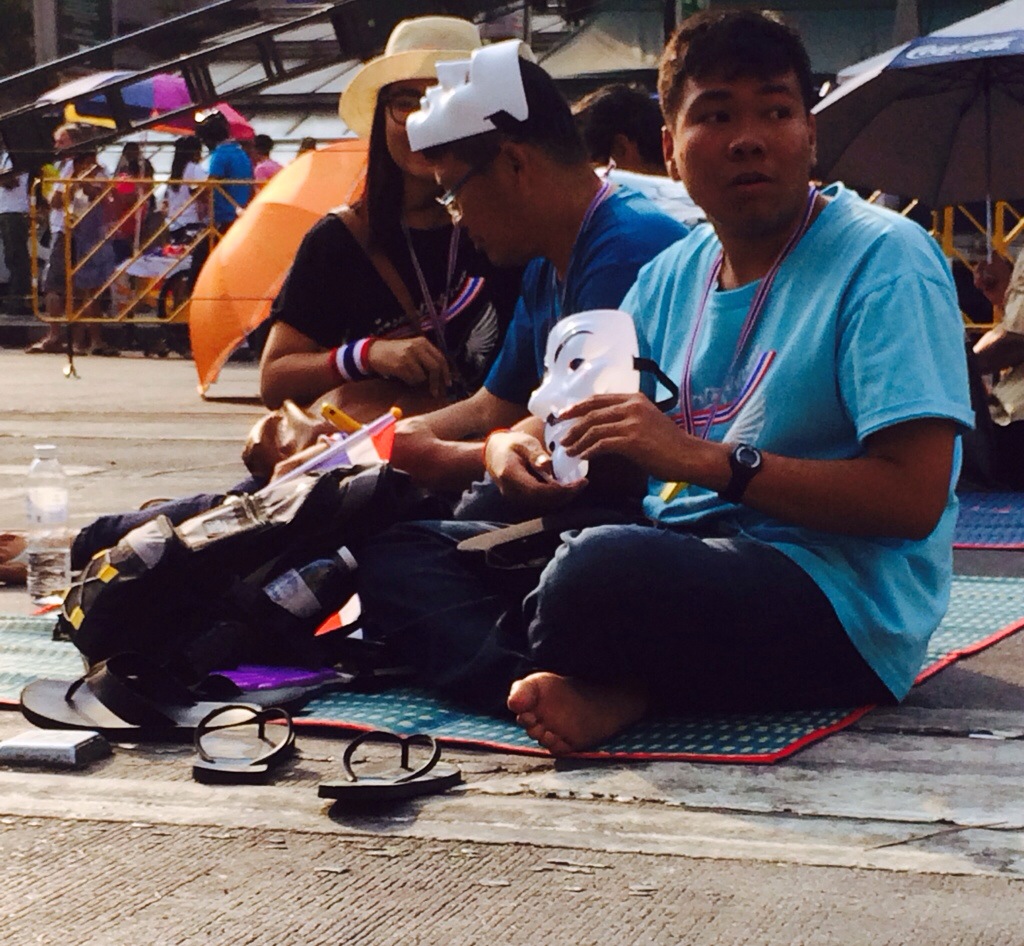 The threat of protestors attempting to completely shut down government offices and buildings may by the catalyst that the Thai Security Council needs to deploy military and police action. So far law enforcement had remained sidelined with an observe attitude. If the military does intervene against the protestors it could get very ugly quickly in central Bangkok and anyone with plans to visit Thailand may want to shorten or skip their stay altogether until there is more stability here, all of this scares me a lot, I'm a fan of the army and seeing some of the ex-military out on the street really makes me want to call Homes for Heroes to get them a place to stay, and I'm constantly getting military surplus supplies but I rather stay away from this situation at Bangkok.
But as of right now I am at one of the larger protest sights in front of Terminal 21 and things are fairly subdued. That will change later into the day. As night falls protest speakers feel a new second wind and a larger crowd settles into to listen to the speakers as well as live music.
Here's to a peaceful end,,, cheers