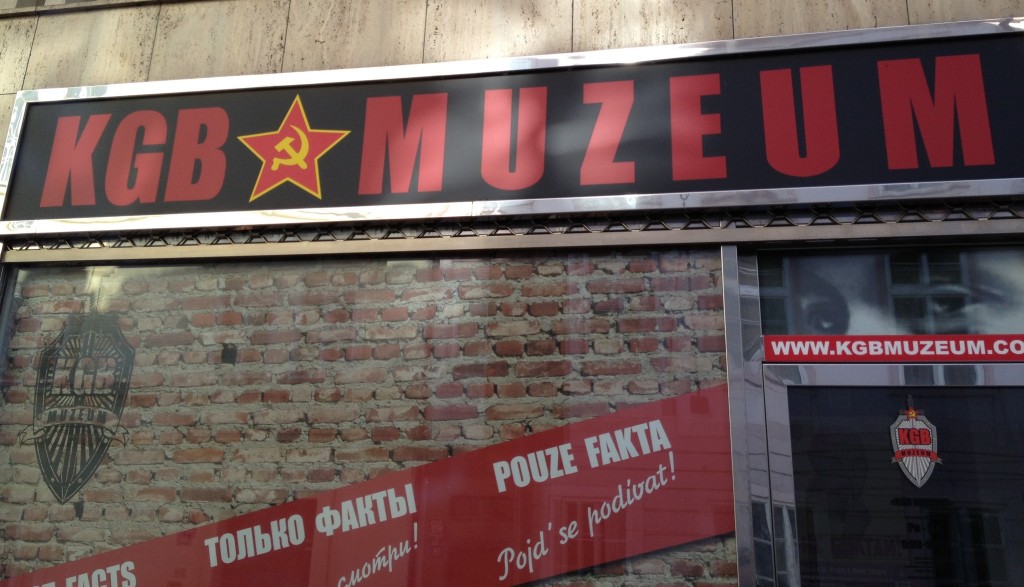 This little museum just down the street from Prague Castle is something to see if you find communism, spying and the former Soviet Union even a bit intriguing.
The cost of 300 Czech, about $14 is worth every penny. The gentleman who owns and narrates the tour is Russian and eager to show off all the memorabilia of the KGB and relics from the Soviet era as well as give a small history lesson.
To start, he hands me a PP 43 assault rifle, the rifle used before the AK-47 came along. He then slaps a Soviet era military hat on my head and has me posing for pictures aiming the weapon! From here you are shown various spy artifacts. Tiny old cameras, antique night vision goggles, cigarette cases with a built in double barrel pistols, recording devices and more. All former issues of the Soviet spy machine.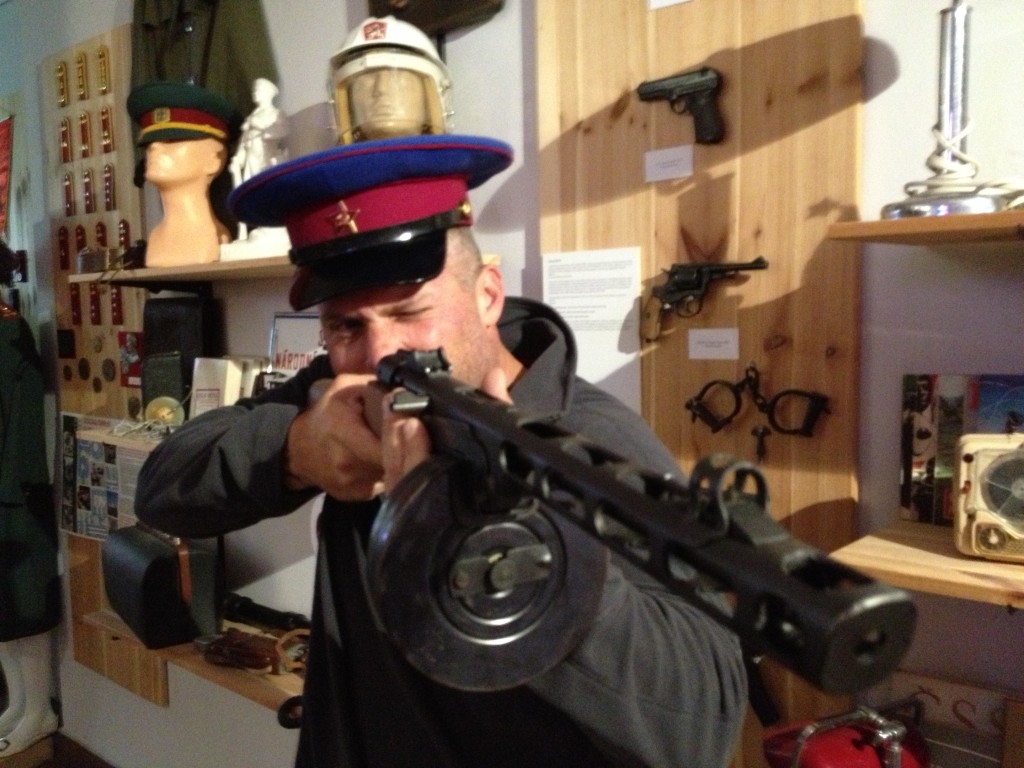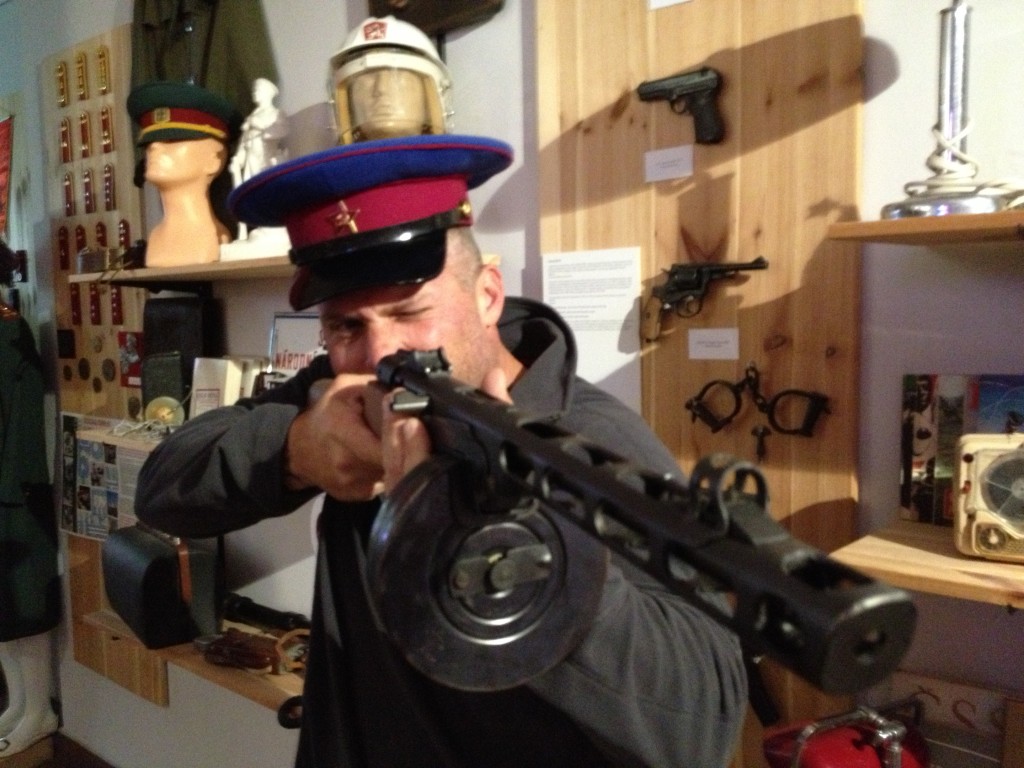 Narrating a story of a time when certain officers of the military had the title of "judge". In which they were basically judge, jury and executioner. Killing anyone they believed to have committed any indiscretion against the country, on sight. It really is a grim look into life under Stalin.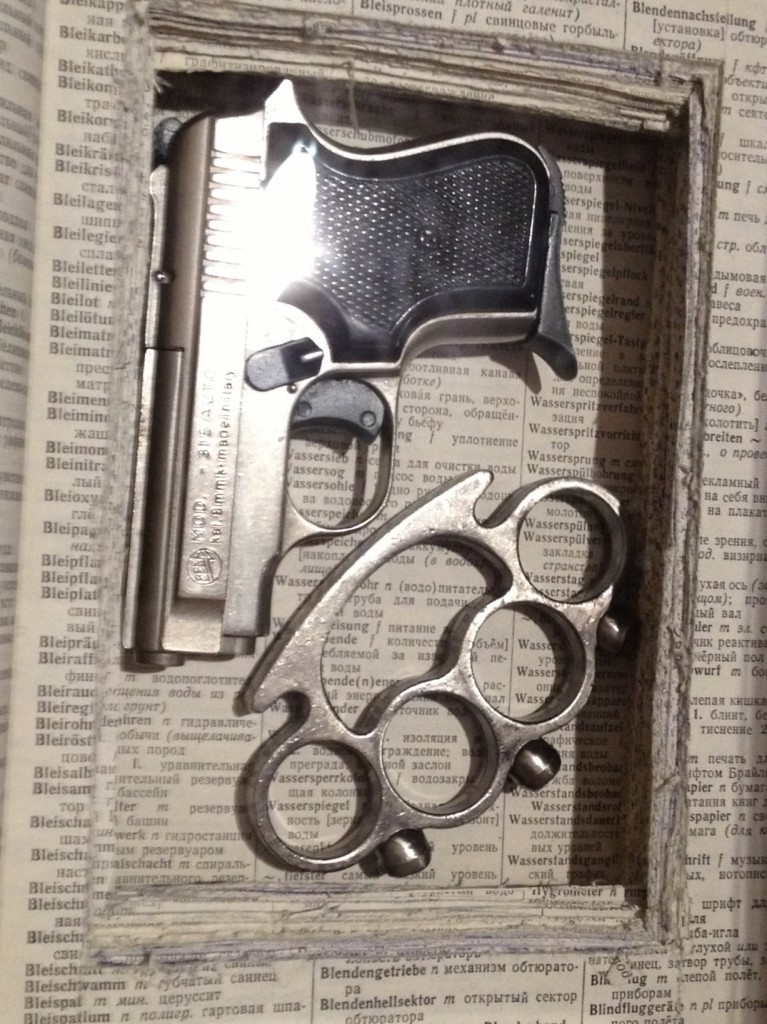 In the early days when land owners were forced to give up there land to the state, frequently they were shot in the head to set an example to others. Even the offense of having one too many in public could be punished by death.
A map of Russia is on display showing all the Gulags that existed. I was surprised by the sheer amount and how expansive they were. Ignorantly believing that there were less and mostly concentrated in Siberia. Military uniforms from different decades from officers to snipers. Snipers uniforms with horse hair attached to mask human scent from dogs. Even a prisoners uniform is here.
Lastly a display and explanation of different weapons for hand to hand combat are shown. A beautiful, ancient sharpened knife, throwing knives, swords and a variation of a hatchet.
The museum  is really more the size of a store and takes only about 30 minutes to see it all. But it is packed with a lot of interesting artifacts and the owners enthusiasm in his narration makes the place a must see on your way up or down from Prague Castle.