St Michan's Church is Dublin's oldest North side church. Founded in 1095, it has a bit more to offer the everyday visitor. A bit macabre to say the least but fascinating nonetheless.
Although the church was founded in 1095 the present church dates to 1685 and was renovated in 1825. The church interior is lacking the grandiose medieval decor one might expect with this kind of history. It is what lays beneath that intrigues, mummies!

Vaults containing bodies from the 17th,18th and 19th centuries. From legends to aristocrats, a thief to a nun. Access to the vaults is obtained from iron gated doors outside in the cemetery. As you descend underground, the smell of cold stone and earth fill the air adding to the already creepiness of the dark corridor. The dry atmosphere has preserved the bodies to their current state. Coincidentally, it is here where Bram Stoker is said to have visited the mummies along with his family and possibly found some inspiration for Dracula.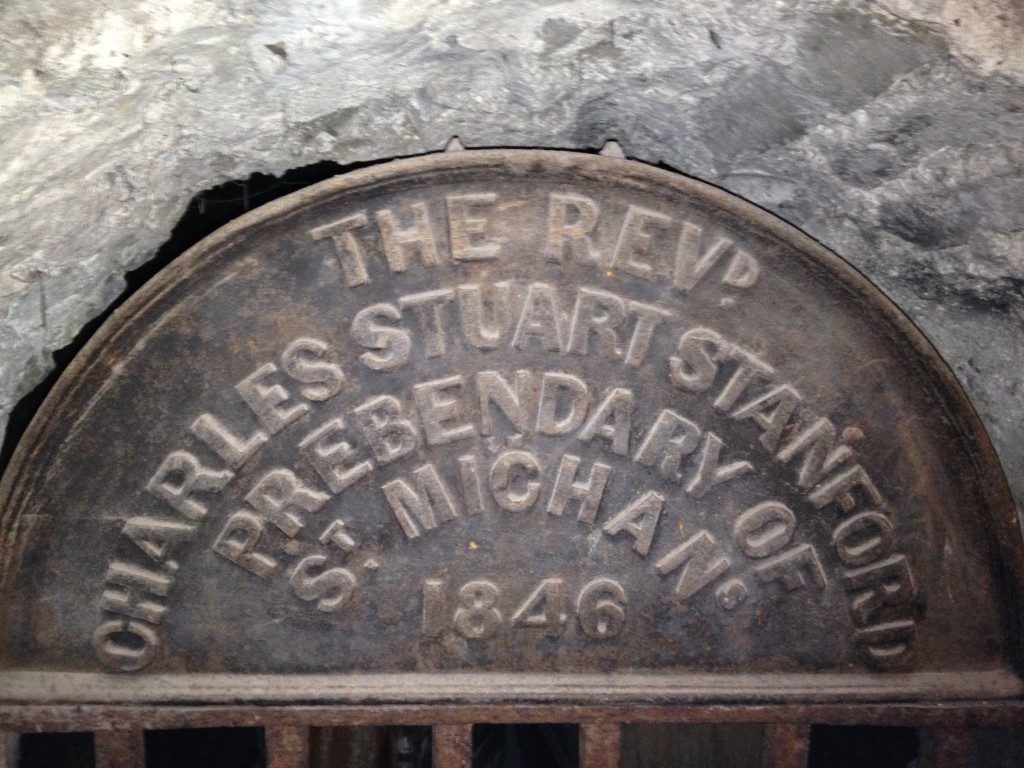 The Sheares brothers are "buried" here in one of the vaults. Two famous Irish revolutionaries whom were attempting a revolt in Ireland similar to the then current French Revolution they were inspired by. They were found guilty of treason. Sent to the gallows where they where let to hang without the usual drop and broken neck. No, they were alive hanging from their necks as their bellies were sliced open so they would have to bear witness to their entrails spilling out which were then set afire. After this they were drawn and quartered and finally beheaded all while on display to the public.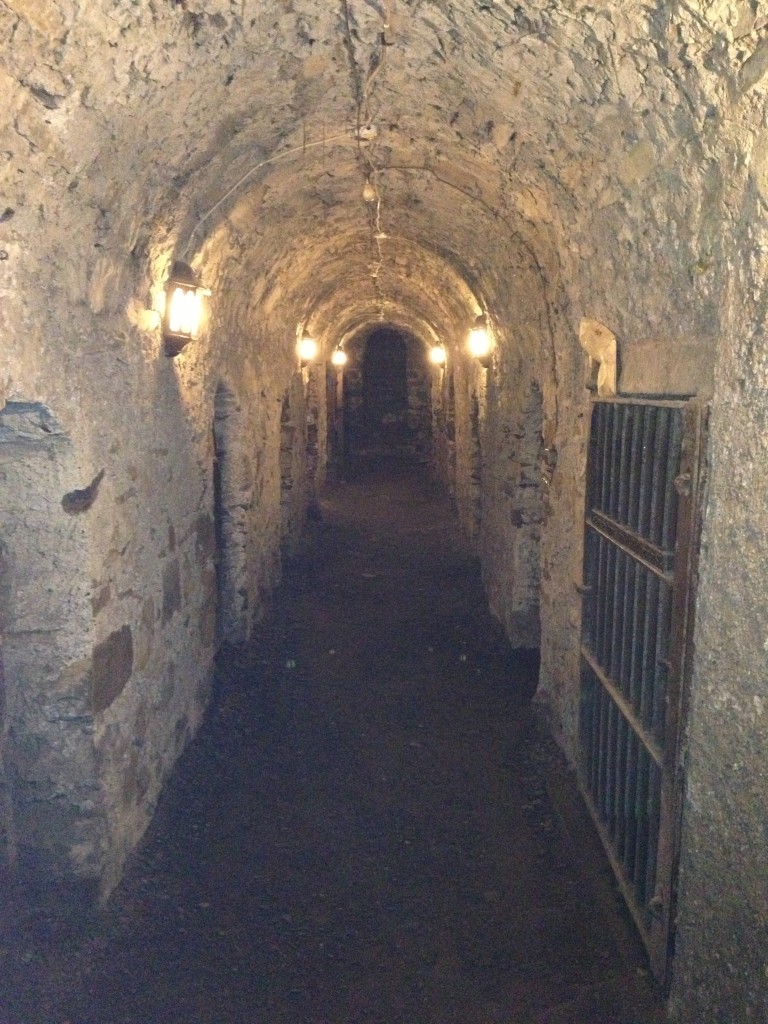 Another vault contains more wealthy and aristocratic coffins, as you can see the caskets are emblazoned with crowns. Another vault contains the mummies, which are visible. Although the true identities maybe slightly obscured. It is said to be a nun, thief (missing hand) and an alleged crusader. Their mummified bodies eerily in this perpetual state of unrest in deteriorated caskets. It was here the caretaker allowed me to touch the hand of the crusader, which is said to bring good luck. It's an odd sense to touch the mummified hand in a vault under a church hundreds of years old. Cold, hard, leathery are just a few words to describe it.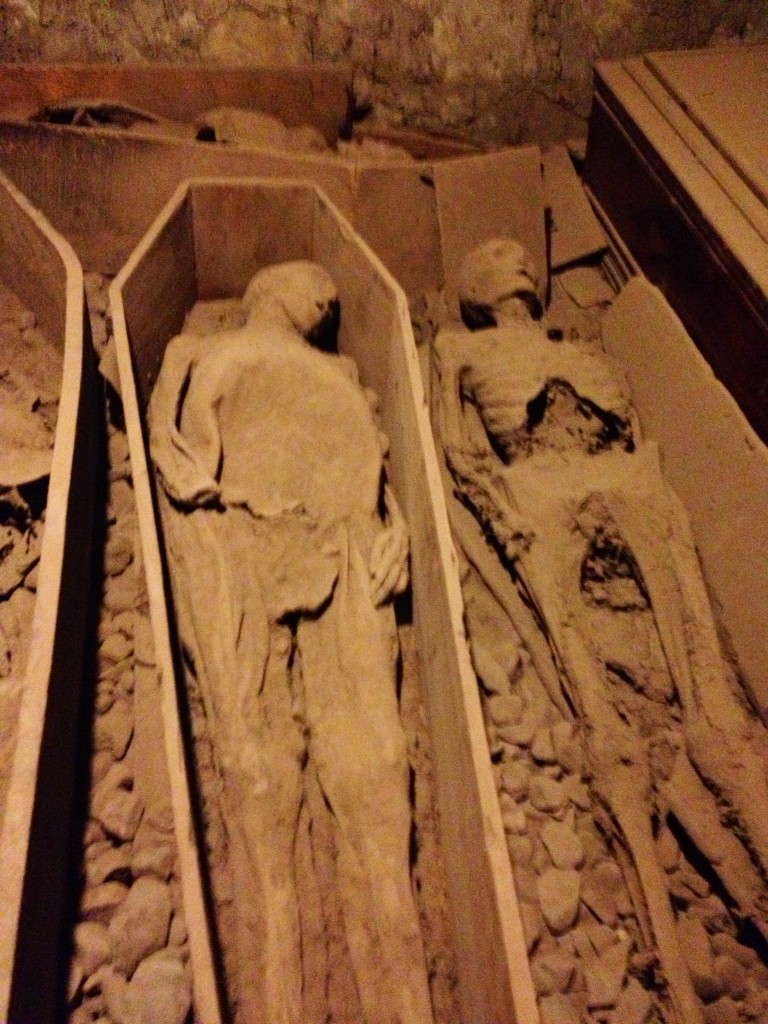 For a few minutes the caretaker left me alone to go back into the church to fetch a few late visitors. It was here and then the idea of being locked down here alone with nobody knowing where I was played out in my head. A scene maybe from a movie where the audience would be saying "this guys an idiot, I wouldn't stay down there". Alas my imagination quickly faded away as the caretaker arrived back with a few more visitors and began to tell more history of the inhabitants. He was a nice man and also threw in some jokes along the tour. But how can you not wonder whilst you are alone in a vault containing mummies hundreds of years old under a church?
Certainly not a tour for the easily creeped out or claustrophobic. Certain people may have a moral conundrum about viewing the bodies of those laid to rest, which I pondered over myself. For the rest of you, it is a quick tour and only a ten minute walk from Christ Church Cathedral, a little off the beaten path and worth it to someone wanting to visit something unique while visiting in Dublin.
-Karl