I have been in Amsterdam many times and usually avoid the weekends there. So many people it gets to be a bit much if it's not your first visit. To my lack of knowledge, I was in Amsterdam during the week when AFC Ajax was hosting Celtic FC.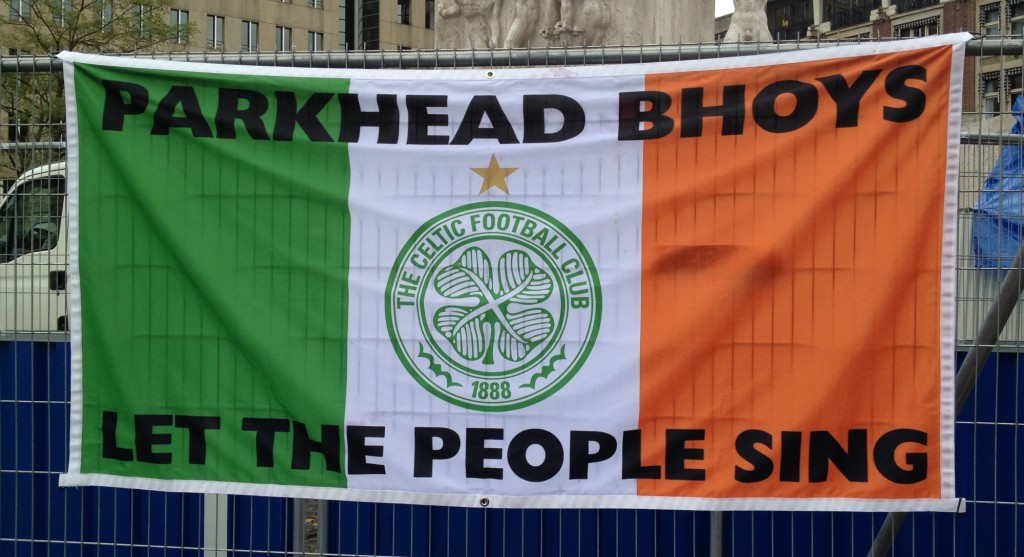 Pre-match night. I've never seen so many police in Amsterdam. "Paddy" wagons, riot and mounted police. When a city has legalized what most cities ban, there is little need normally. for so much police presence. Sound precaution though, as Celtic FC supporters are representing in full effect. You cannot walk by any bar without hearing Celtic chanting. That and the sound of sirens are filling the air.  An estimated 10,000 strong Celtic fans are in Amsterdam the night before the match with an additional 5,000 expected for match day. Fans are spilling out onto the streets with song and chants. The style in the U.S. usually reserved for post World Series, or Super Bowl wins. Celtic fans are arguably, some of the most loyal, ultra, die-hard fans you will ever meet.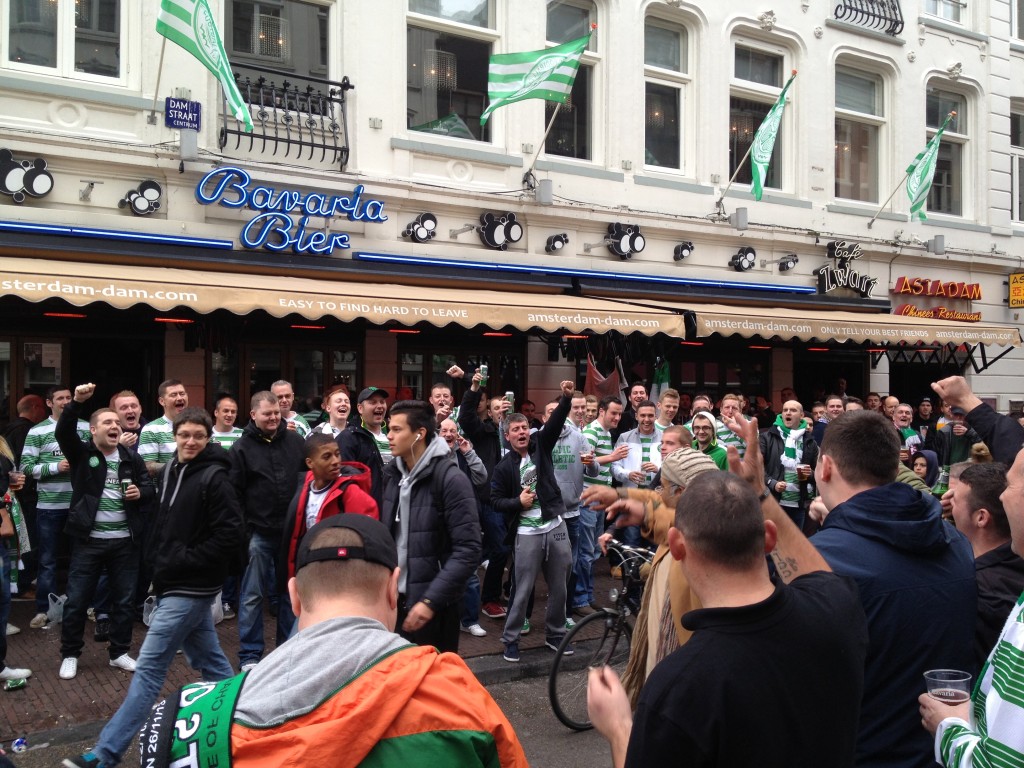 A late night attack occurred at the famous pub Old Sailor in the RLD, in which masked Ajax supporters attempted to provoke violence inside the pub filled with Celtic fans. It was quickly broken up while security at the pub secured the doors as the attackers fled when police arrived, as seen in the CCTV footage below.
Scuffles are breaking out sporadicly and it is difficult to determine if it is between Celtic fans or with Ajax supporters. But the streets are filled with Celtic green and not Ajax red. This is the center of Amsterdam and I imagine the streets surrounding are a flood with Ajax supporters. It is a spectacle of fans at their best (or worst) but you can't stop and not admire the unity among Celtic fans. Like a family reunion the men in green are here to support their team and bonded by this allegiance. Sure there will be some pushing and shoving but throw any large group of guys out in a bar and it's what you get. The Bhoys will be The Bhoys.
Game day. The streets in central Amsterdam are filled with the green and white of Celtic supporters and that of thousands of empty and smashed Heineken bottles. Beers half empty are flying through the air and what sounds like M-80's are exploding intermittently. Flares are burning in the streets and bagpipes are playing somewhere in the vast crowd. Like thousands of others here, I don't have tickets to the game. So many are here just to show their presence in support if their club.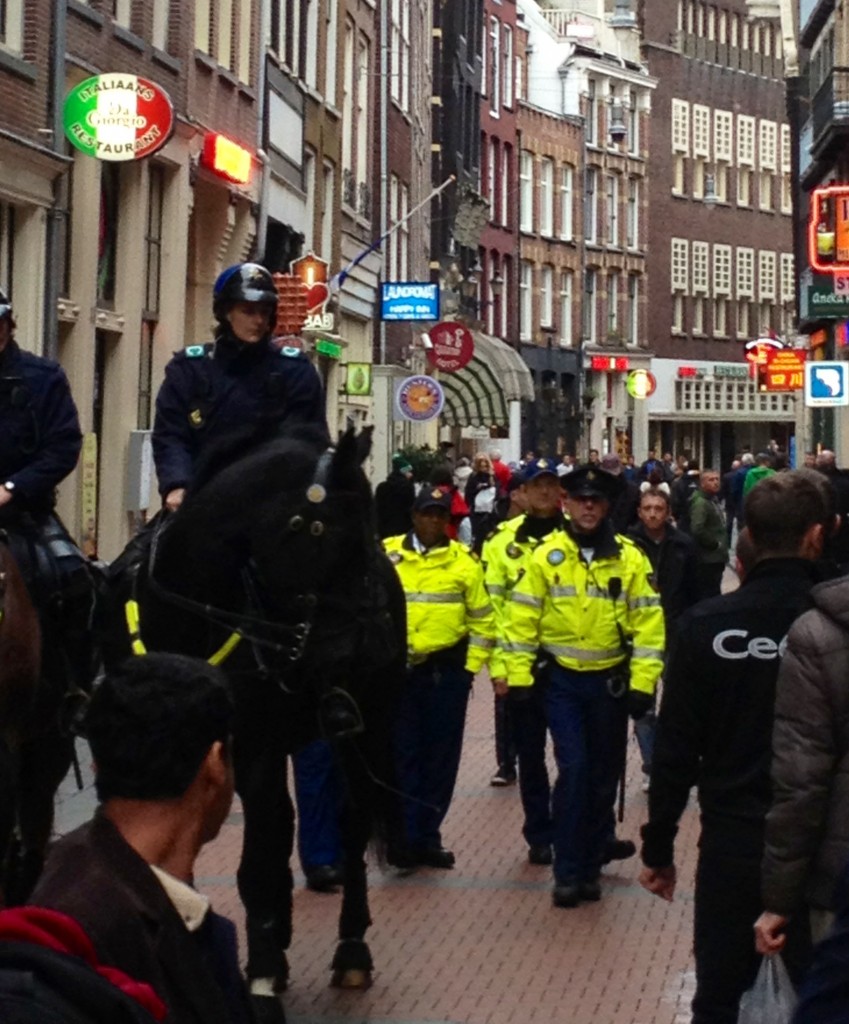 Being in Amsterdam during this match up gave the city an entire different look.  If you are planning a visit, it can appear to be a very different place when Amsterdam is hosting a rival. It may not make the average traveler to comfortable walking through some mobs of fans, but the majority of action is focused around Dam Square and the RLD.  For me it was one more thing to experience while in the "Dam".   Win or lose, I host a pint to the men in green. Celtic FC supporters, I met a bunch of you. I couldn't learn your songs fast enough but appreciate my attempts and thanks for the memories. Go Green!
Click Here for the Best Amsterdam Hotel Deals!