Let's face it, we rely heavily on our smartphones when traveling. It's our GPS, camera and contact to our friends and family. Unfortunately battery technology has yet to catch up with our heavy usage. It really is an inconvenience when the battery goes dead on the road. Now that most devices do not have a removable battery, carrying a spare isn't even an option anymore.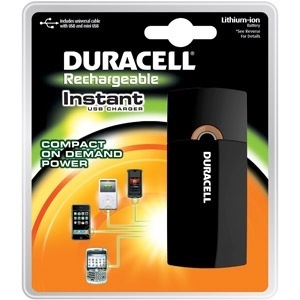 Duracell Instant USB Charger/Includes Universal Cable with USB & mini USB, 1 Count
Duracell's lithium-ion battery backup can be just what you need when you are down to 2% with no outlet in sight. It's not much bigger than a pack of gum and weighs next to nothing. It comes with short USB cord to charge off your laptop. I have also plugged the cord into both my iPhones plug and Nexus 7's plug to charge off outlets with good results. A red indicator light lets you know it's charging and green is good to go. Charging time for the battery pack varies, but if it is depleted and you are charging it off an outlet no more that two hours seem to be the average. The included cord is to charge the Duracell battery, not your phone. Simply use the cord supplied with your device and insert the USB plug into the battery pack. There is also a side switch to turn the battery "on" when charging your device. Keeping the switch off helps the battery maintain its initial charge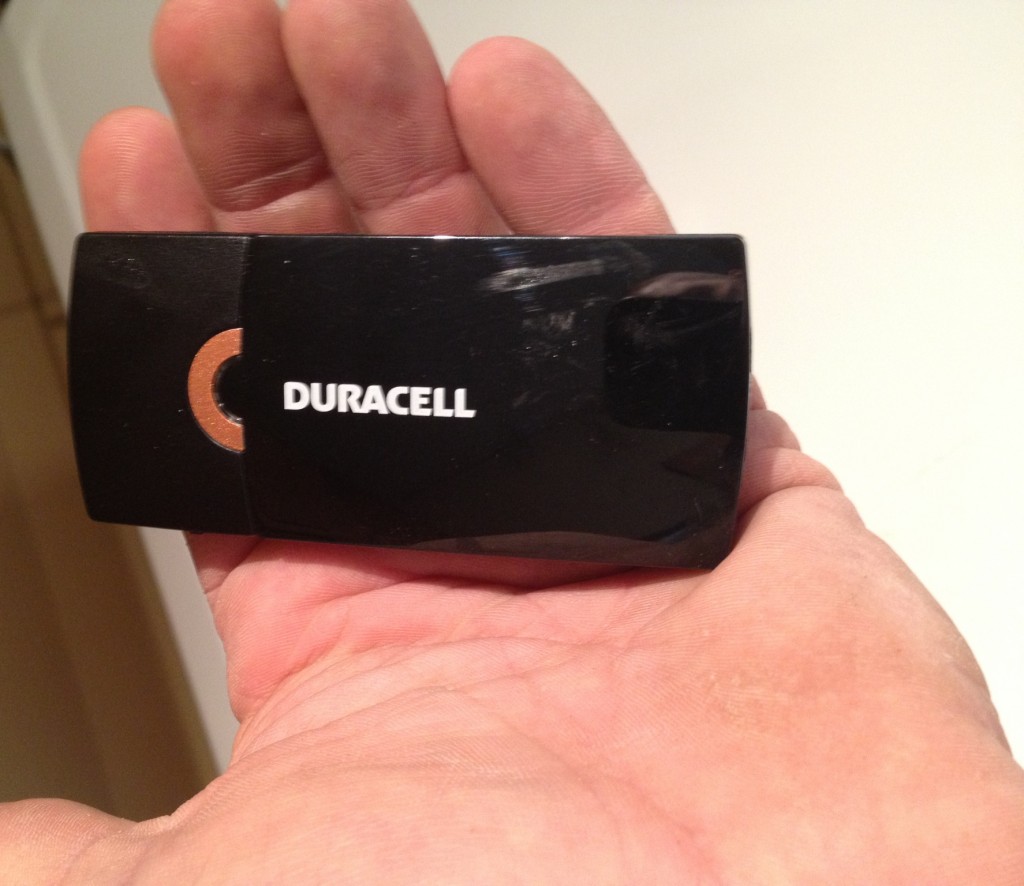 How does it perform? I was recently on a flight with no power outlets and looking at 10% battery. I hooked up the Duracell backup and was up to 60% in about 45 minutes. It can get you up to to 100% but the longer you go, the slower it seems to charge. I suggest closing out as many apps as you can and not using the phone while its charging to speed it up. Although It still can be used to power your phone while you are using it. I've talked to some fellow travelers who have had varied times for charging, depending on what phone they have.
Overall it has proved very valuable to have while traveling. The price seems to vary from $15 all the way up to $40. I found mine on sale at Amazon for $20 with free shipping. It takes up minimal space and will give you enough juice in a pinch to get you through to your next outlet.
-Karl