So hiking up a ski mountain may not sound that much fun. But if it's part of a trail passage rather than just going up a ski trail or access road, it winds up a lot more fun and a lot more scenic.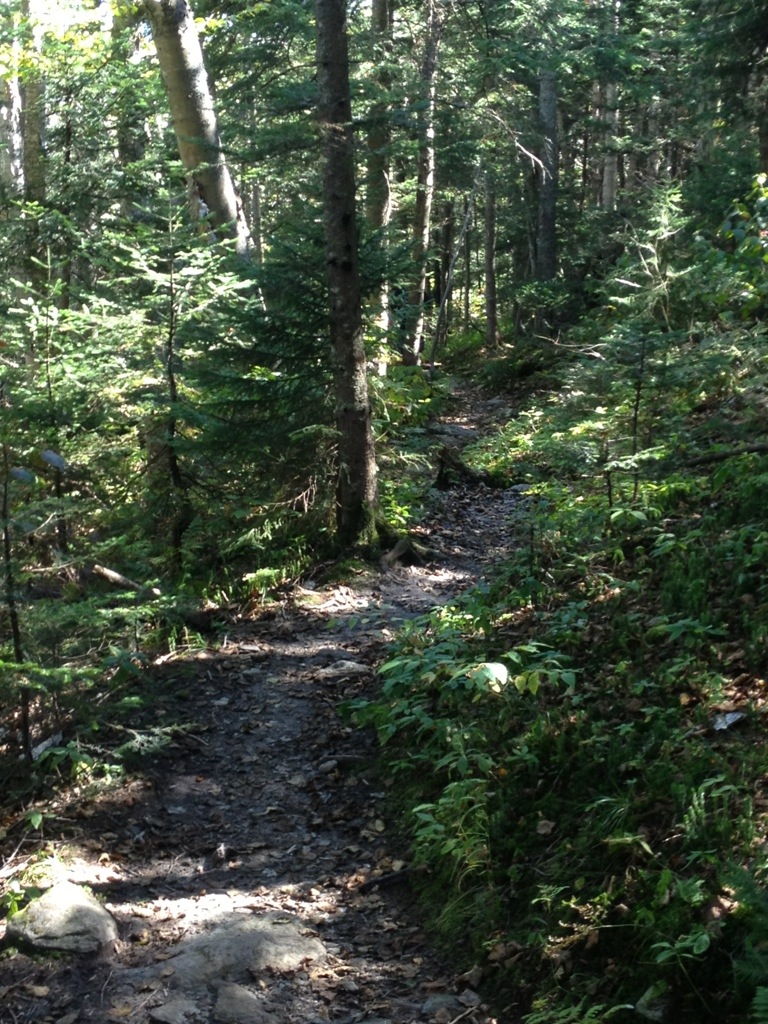 Located on U.S. route 4 in Rutland County, Vermont going up Pico is part of the larger, Sherburne Pass. It was part of the Appalachian Trail until 1999. Just up the road from Pico Ski Mountain across from the Inn at Long Trail is a small gravel lot to park your car and head on up. With an elevation of about 4,000 feet and base elevation of about 2,000 it is just over 3 miles up to the summit. There is some steep terrain with plenty of rocks and roots along the way but an easy hike that should take the average person going straight through without a break between one and a half to two hours. The tree coverage provides nice shading from the sun along the trail. The passage is marked by light blue paint marks on trees giving you some insurance. As you near the summit the trail takes you onto one of the ski trails, where it gets fairly steep. You can continue straight to the top. Or you can duck back onto the path about a 100 yards later and take a secondary route. Along here you will find Pico Camp. A small sparse cabin for any hiker to take a break or seek shelter from the elements. Rustic and peaceful, it's worth the extra walk just to take a peak. The smell of old wood fills the air has you read the carved initials of past visitors.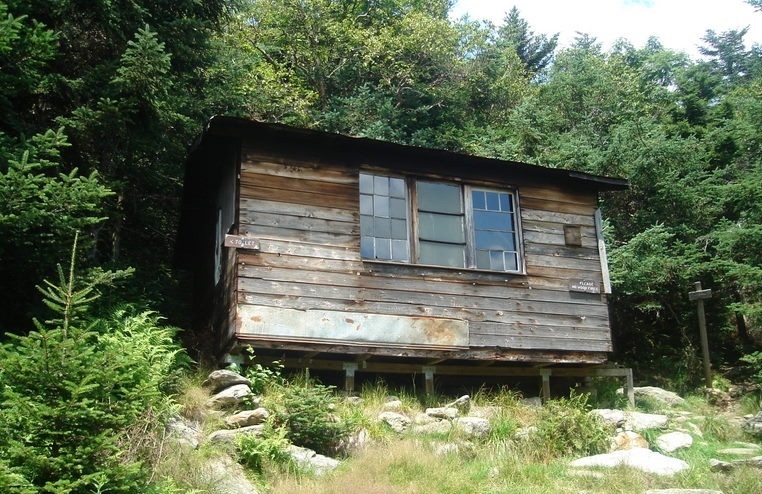 If you are making the hike in the spring, small streams are in full swing from the snow thaw and are abundant along the trail. Summertime shows you many species of wildflowers in full bloom and of course if you are there in early fall, the leaves are offering full colors.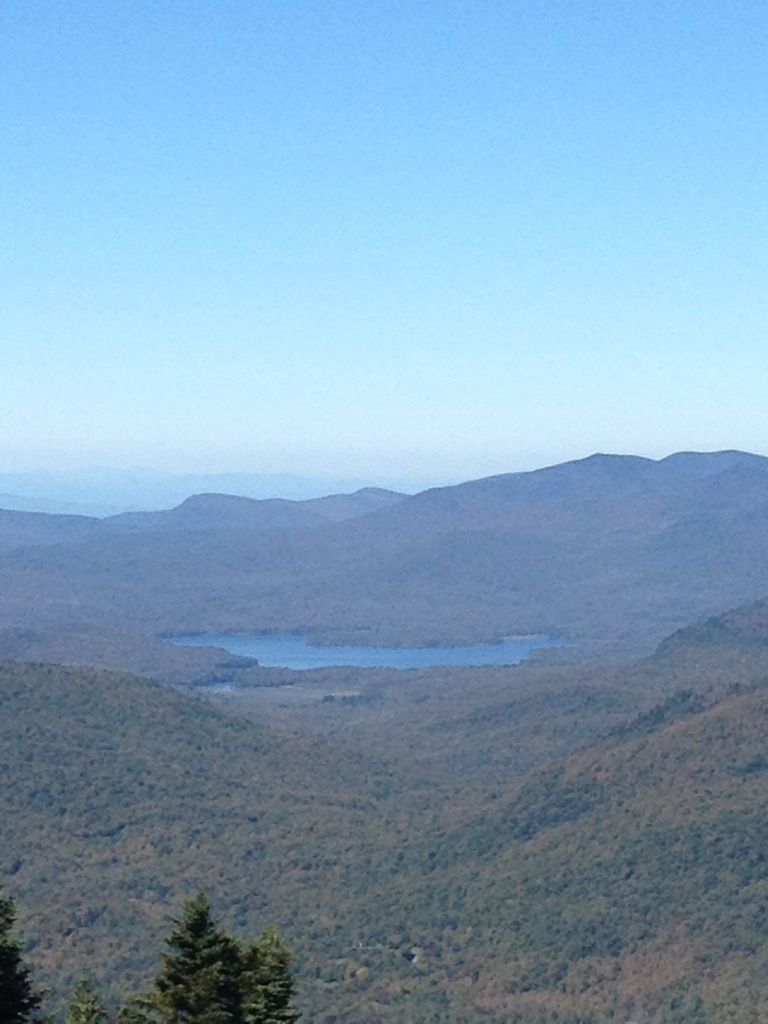 No need for special hiking gear. Just a good pair of hiking shoes a daypack, rain jacket just in case and some bug spray. A plastic baggy is a good idea too. If your backpack isn't waterproof it's a good way to keep your camera or phone safe and dry. Trekking poles could come in handy but definitely not needed. Be sure to pack some water, lunch and or snacks. Once you reach the top you are sure to be hungry. Sit upon a rock on the peak, eat and enjoy the views of The Green Mountains and inhale the fresh air. Killington is just across from Pico and you can see as far as New Hampshire and New York as well.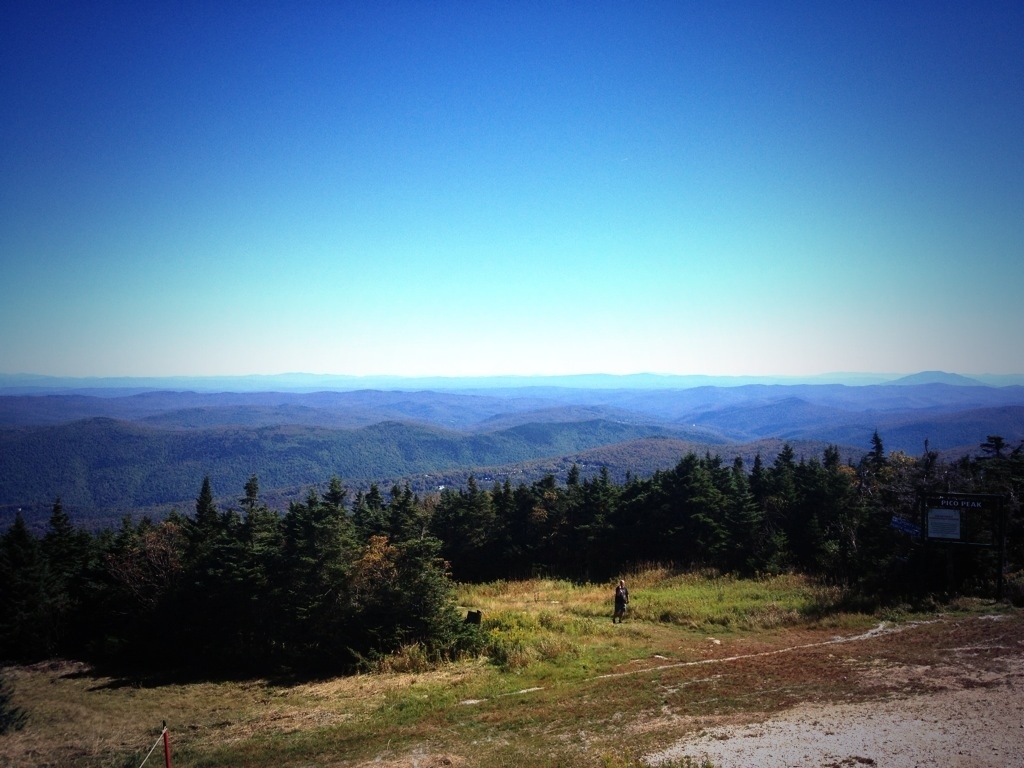 Note: You will come across some wildlife. There was a warning about over population of porcupine. This was more a warning for hikers to keep canine companions leashed to avoid a muzzle full of quills. But if you are lucky, you will only stumble across a moose.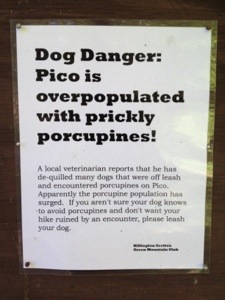 Happy hiking,
Karl