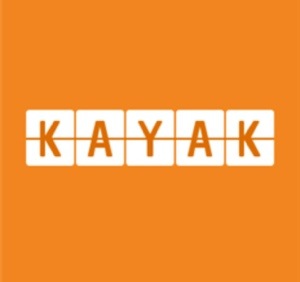 Most people who travel have learned the ins and outs of booking a flight online. A fairly simple process that even the less than net savvy can accomplish with ease. Still there are those who still need a helping hand along with a few who could still pick up a tip or two.
Most of you are familiar with Kayak. One of the webs most powerful flight search tools, checking prices for you across hundreds of sights on the web in a matter of seconds. Saves you a lot of time looking for that sweet deal. Kayaks ease of use, be it on your laptop or using their mobile app has made it easier than ever before to search for flights nearly anywhere.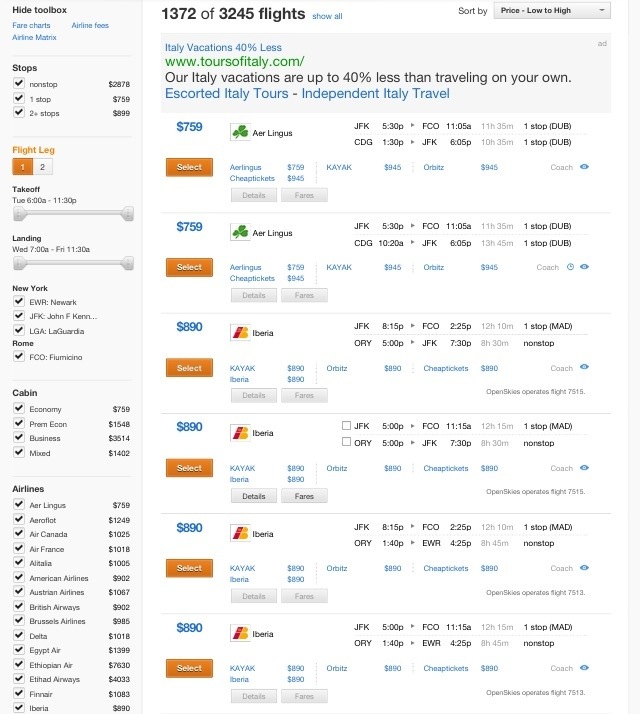 Let's look at an example on finding the best price on a flight, assuming you are planning a trip and not getting "last minute fares". Say you are planning a trip to Europe in a few weeks. You have a general timeframe of your dates, use Kayaks +/- 2 option which will look for the cheapest possible flights within 2 days before and after the dates you've entered. Being a little flexible is going to help. The difference between a flight on a Sunday vs one on a Tuesday could be hundreds of dollars. Next, if it's possible, try to leave from a major international airport as the prices tend to be a bit cheaper and offer more departures.
So you have your dates and have used the +/- 2 day option. But, you are flying from New York to Rome and then traveling up through France. You don't want to backtrack and fly out of Rome. Use the multi-city option and have your return flight depart from Paris back to New York. Contrary to popular opinion using the multi-city option may not cost more money at all and sometimes save you money. So you now have the dates and departures. You see a long list of flights with the prices listed lowest to highest. Here you can also filter out airlines if you have a favorite or don't care for a particular company. You may also choose to show only direct flights but I suggest not doing this, as a short layover in a hub city could save you big. So now look at the prices, departures times and stops until you find the one best suited for you. Take special care to see flight details. Some layovers can be painfully long. Now you have it narrowed down to a few flights that work for your schedule and wallet. Not ready to click the book tab yet? Set up a price alert in which Kayak will send you an email alert to inform you of a drop in the fare. This is a very handy tool, but keep in mind the fare could just as likely go up as it could go down.
After a few days the price has remained the same and you want to commit to some dates. You book your fare and Kayak then routs your fare through who you got your price through. Be it Kayak, Expedia or the airline itself. After you receive your confirmation number you can go to the airlines website and see if you can reserve a seat and/or pick a special meal. Take note at this time if your ticket should be printed or if it's an e-ticket. Also check when and how the airline allows for check-in. Most likely you can check-in online at a certain time, usually 24 hours before departure.
There is big landscape of sites to find and book flights these days. Having compared and utilized many of them, I find Kayaks to be the most comprehensive as well as being user friendly.
Happy hunting- Karl