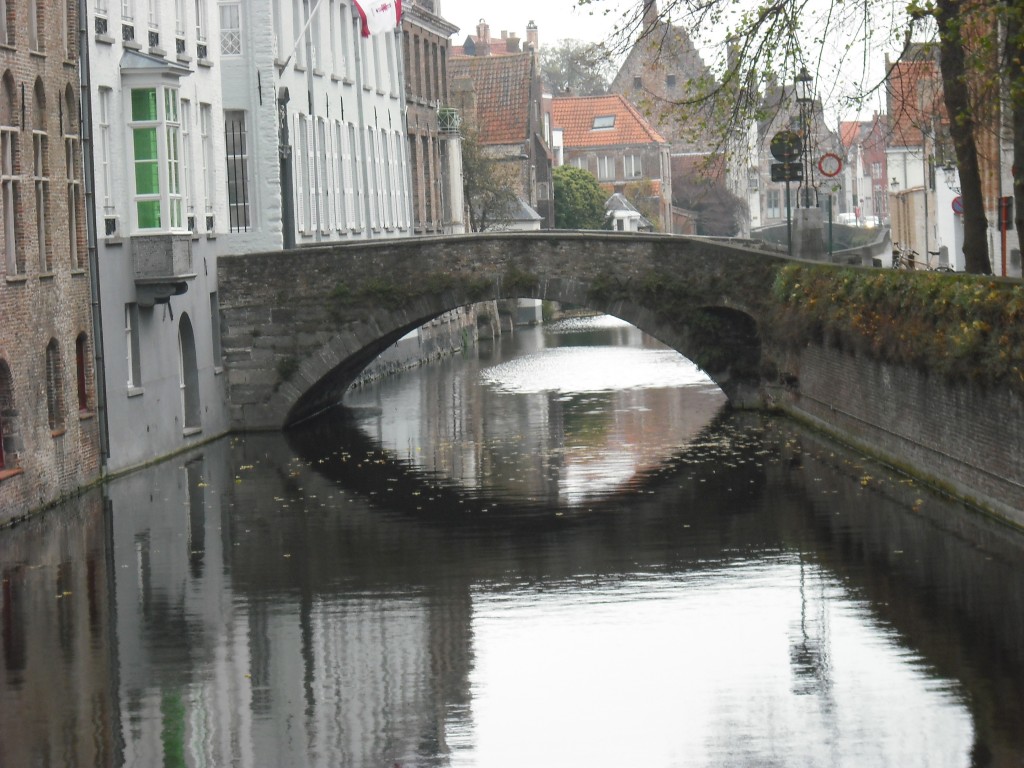 Bruges is sometimes called the Venice of the north.  One walk around the city centrum and you will know exactly why.  I hesitate to even write anything about Bruges just because I find it my own personal nirvana.  Many people have yet to experience Bruges or perhaps even have heard of this wonderland.   It was the filming location of the movie In Bruges where it is refered to as a fairy tale.  Everywhere you walk is a postcard view.  Stone buildings. horse drawn carriages, the scenic canals the traverse through the city make this place look, if you took the cars out, like you stepped back in time.
Once you arrive at the Bruges train station the city centrum is just a 5 minute bus ride away.  I suggest booking a room at any hotel that is a short walk from the centrum.  Not only is it beautiful, but this makes an easy landmark to walk around and always find your way back.
The city is full of travelers and getting away with just knowing English is a breeze.  You will find an array of eatieries in the square.  Beautiful few and you pay for it.  If you venture out of the square just a few blocks $ drop considerably.   Do take the time for a boat ride thru the canal as you will see the city from a new perspective.  The Belfry tower is an interesting trek.  Stairs so steep and narrow that at times it is a bit of a chore to pass another person in the stairwell, but once you have made it to the top you will be rewarded with a breath taking view.