Priority Pass Lounge Fails
Many a weary traveler have taken solace after a long haul flight in one of those exclusive airport lounges. Once only available to those VIP travelers.  Today many gain access by using accumulated miles, pay cash or get access through a rewards program from a credit card.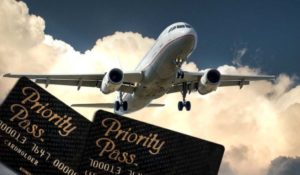 Priority Pass is a membership program allowing members to access their lounges that are spread out across the globe.  Or do they?  The Priority Pass is a perk included with the Chase Sapphire Reserve card.  A luxury travel rewards card with a hefty $450 per year fee.  The card and all its benefits may be worth it but the value of the $399 Priority Pass will be our debate.
It seems great at first.  Access their worldwide network of vip lounges across the world.  Until we take a look at the details.  Priority Pass does not own these lounges.  They essentially have agreements with all of these lounges and sell you a membership.  Only your card seemingly only gets you in on occasion.  A quick search across travelers  sites will reveal the horror stories of customers attempting to actually use their cards.
Customers instead of getting the special treatment they payed for are instead being embarrassed and denied access.  The main excuse seems to be they are at capacity.  Although many customers have stated that this is simply not true.  Many of these lounges are just not honoring the pass. Or limiting access at peak time.  Here is the fine print from their website….
"The administrators of Priority Pass will use reasonable endeavors to ensure the benefits and facilities are available as advertised, but the cardholder accepts that the Priority Pass Group of companies does not warrant nor guarantee, in any way, that all or any of the benefits and facilities will be available at the time of the cardholder's visit."
Instant copout.  In fact, I fly out of JFK a lot so I looked up the pass access there.   The following rules are for Priority Pass members using these lounges at JFK:
Air France Lounge  06:00 – 13:30 & 23:00 – 01:15 daily. Cardholders will not be admitted into the lounge outside these hours.
KAL Lounge 14:00 – 20:30 daily. Cardholders will not be admitted into the lounge outside these hours.
Wingtips Lounge  Access may be restricted 17:00 – 01:00 daily due to space constraints.
As you can see the hours when you would most often wish to gain access there is a good chance you will be denied.  Although many will receive this card "free" from the credit card company.  Nothing is worse than being rejected to something you have a membership to.
Priority Pass? #Fail