Parking at T.F. Green Airport
I travel out of T.F. Green Airport in Warwick Rhode Island a lot.   It is a fairly modern airport and easy in and out.   Over the years I have utilized just about every parking facility that is located in and around the airport.  For short trips I used to park in the enclosed garage just to try and save some time to and from the terminal.   Of course the garage option is the most expensive and come to find out it did not save me much time if any at all. To anyone interested, here's a

buyers' guide

, should give you some more info. Off-site will save you some cash and we all want that, just not the hassle that can come along with it.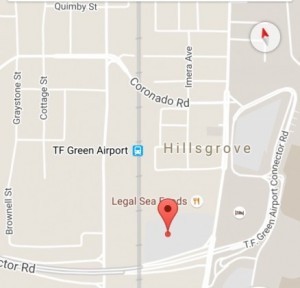 Last year I began parking at PreFlight parking at T.F. and haven't looked back since. Some of the pros about PreFlight is its location.   Just a couple minutes by shuttle to the terminal.  Every time I have parked here the shuttle is literally waiting in front of my truck before I have even grabbed my bag!  They have been that quick.  A few minutes later and you are at whichever terminal you request.  Preflight boasts a 4-6 minute wait time at the terminal for pick-up.  I can attest that I never waited longer than 5.  This is quicker than walking to the garage and taking the elevator.   The driver will even hand you a small slip to remember which section you are in.  They offer a free daily copy of USA Today,  battery jump and tire inflation.   The rates vary according to the calender and there is always a savings coupon to be found online.  Just simply show the attendant when you check out.  You can even save more by pre-booking your space online.  My last visit I stayed three days and pre-booked and paid less than $30.
 Environmentally friendly too.  Preflight is now using all electric shuttles, new and always clean.  Preflight operates facilities at other airports also.  Although I can't review their other locations I can attest to a safe and easy lot, friendly drivers, quick service at a good price.