The idea of stopping to eat at The Mongolian BBQ while in Dublin just didn't seem right. Ireland, Mongolian food? Well I had my share of Guinness stew and part of the fun of being in a large city is the vast array of food from different cultures.
I had passed by this place on my walks through the Temple Bar area and the aroma filling the air outside was too inviting to pass up. I went inside and found the idea of Mongolian BBQ is quite different than BBQ in the states. Maybe closer to a style of stir fry.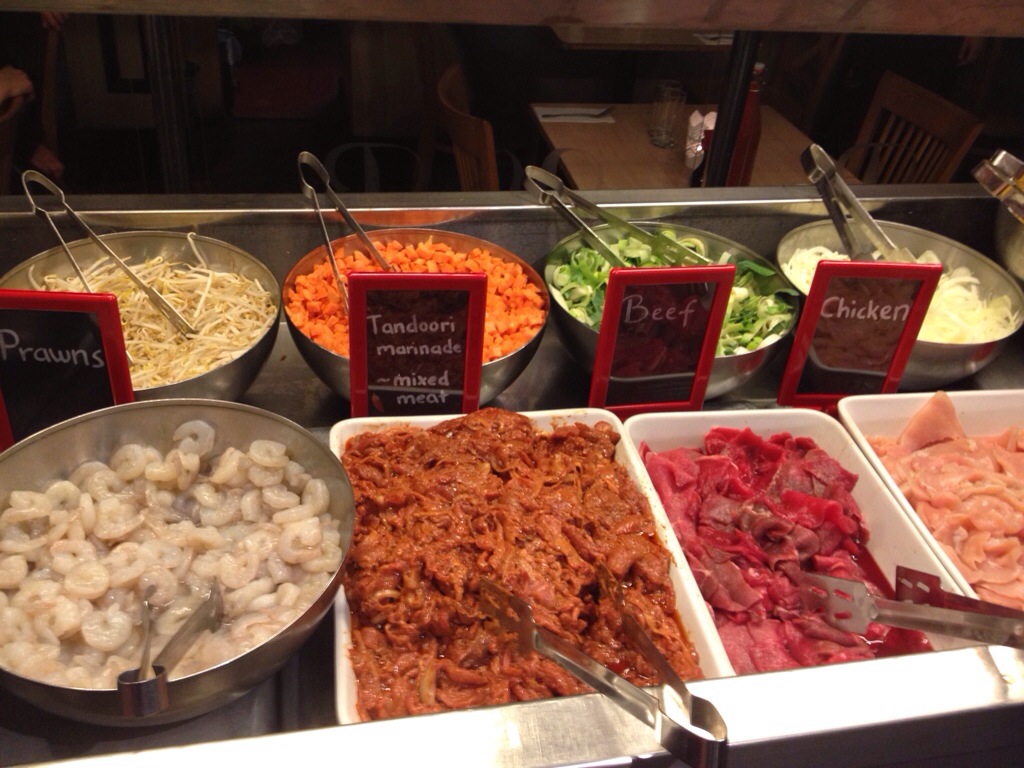 Fresh meats and vegetables were set up buffet style. You pick your fixings and place them in a bowl. Make your way over to the spice and sauce rack. Flavor your dinner to suit your taste and hand your bowl to the chef. After about 5-10 minutes of watching the chef slice and dice your food with what looks like Mongolian swords. It is handed back to you in a new bowl piping hot.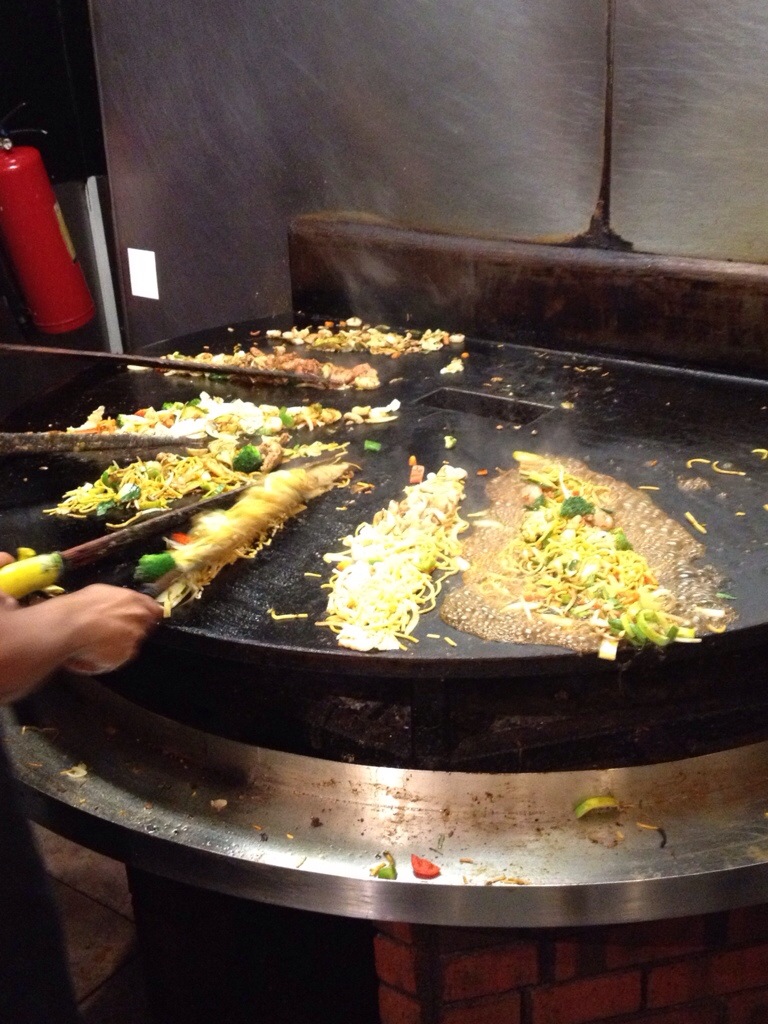 There was a menu/recipe board posted to help give you ideas on what goes good with what. As well as how to pair spices with your food selection. You are encouraged to make as many trips as you'd like. Go ahead and start small with some more unknown exotic spices, you never know, you may stumble across a new favorite.
The food was excellent and I tried everything I could until I had to toss in the towel and succumb to by belt loop. So if you find yourself in Dublin and are up for an exciting meal, give the Mongolian BBQ a try and don't be shy.
Total cost – about $20 PP with drink and tip.
-Karl